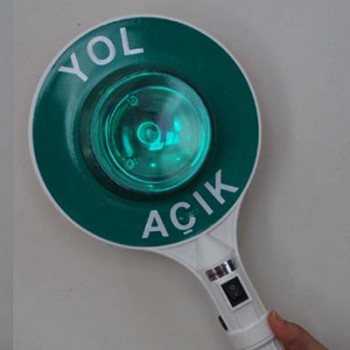 By the Police, Gendarmerie, Traffic Police and private security; It is used to direct vehicle and pedestrian traffic effectively and safely.
Led stop-and-go is covered with high performance reflective. Red and Green backgrounds and writings are reflective. The led section in the middle lights up with the help of the 2-stage switch on both sides of the handle, according to the command (Stop or Go) to be given to the vehicles. 2 stage switch provides 1st closed, 2nd continuous burning.
It is rechargeable.
Any text can be written on the product.
Stock Code: DOH