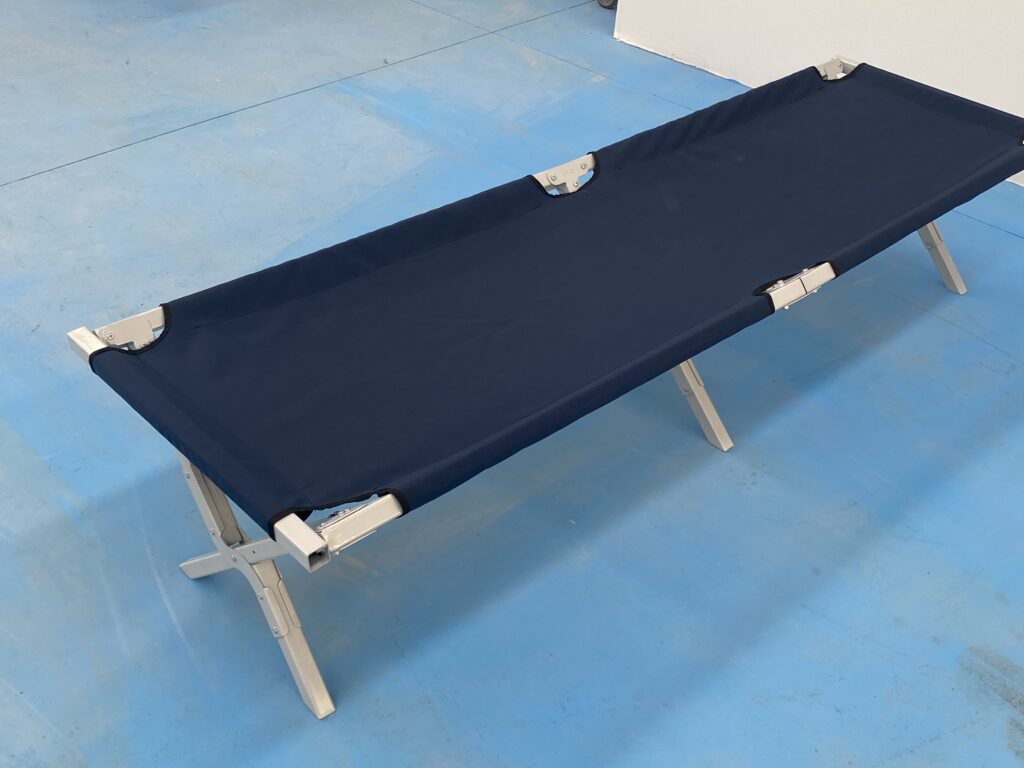 Kampet, also known as military camping bed, is a type of portable and foldable bed used for camping and other outdoor activities.
• 30*30 mm iron profile with 1mm thickness is used in the skeleton part.
• 630 denier polyester or cotton blend fabric is used in the bedding.
• It can be produced in different color options.
• It is 210*60*4 cm in size.
• When folded and carried, its weight is approximately 9 kg.