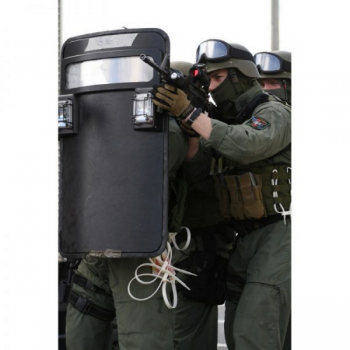 Ballistic shields, also called tactical shields or bulletproof shields, are high-performance protective equipment designed to intercept or deflect projectiles and other attacks on the police and armed forces that use them.
Elements prioritized in its design;
High protection
Lightness
Practicality
It is an important detail that ballistic protective shields can be placed quickly in interventions. Therefore, it is preferred more than similar armored shields as it is a very light, useful and practical composite shield with the material preferred in its design.
Like all our ballistic protective products, our protective shields have passed ballistic testing laboratories and have been subjected to world-class testing methods.
It is a steel shield with a special coating on the outer surface and compatible with all weather conditions.
Stock Code: BAX